Invest on the go
Access the latest news and trading tools with our feature-rich trading app so you can trade smarter, faster, anywhere.
Easy-to-use interface, optimised for single-hand functionality

Log on using fingerprint or facial recognition

Suitable for all levels of experience

No set up or monthly fees

See your linked HSBC account balance updated in real time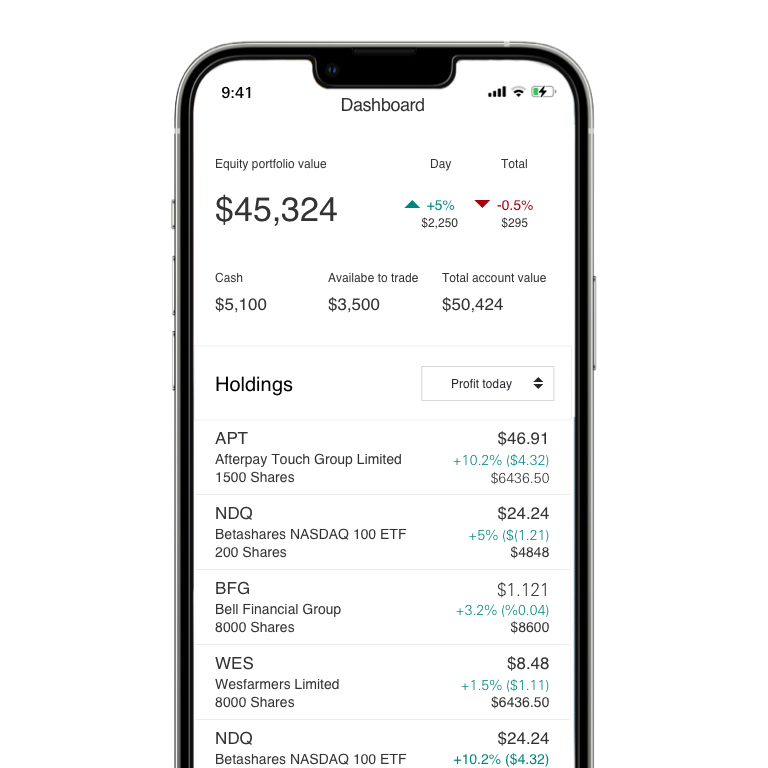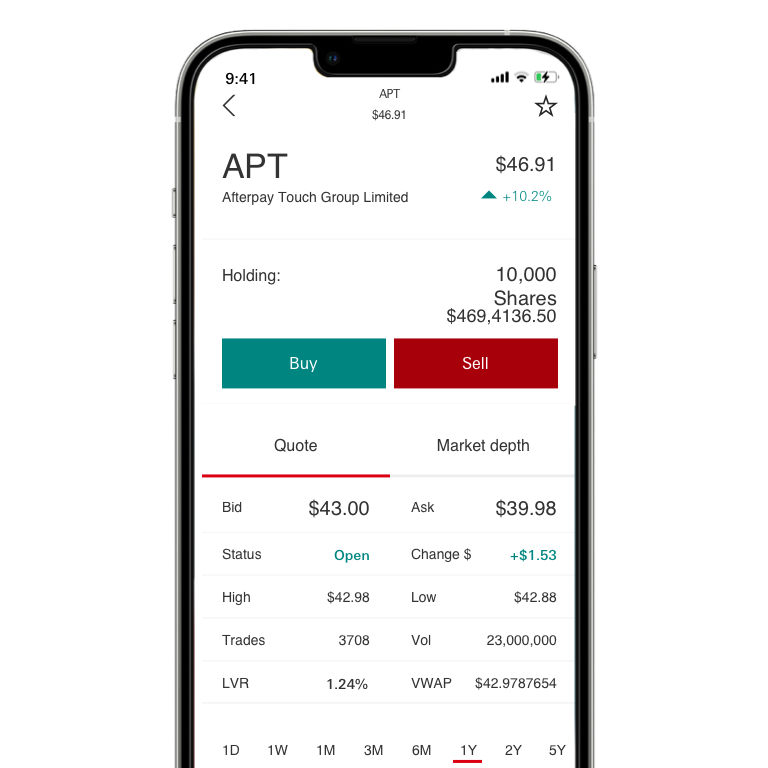 Share trading at your fingertips
You can access the trading platform and trade shares instantly wherever you are.
Place, amend, cancel and monitor orders

Get stock quotes with the latest charts

View and edit watch screens
Access data and insights
Get complimentary access to ASX data feeds and stay on top of the latest market news and research.

Complimentary ASX data feed on a 20-minute delay or subscribe for live data

Read live news feeds and company announcements

Access the latest research from experts like Morningstar and Bell Potter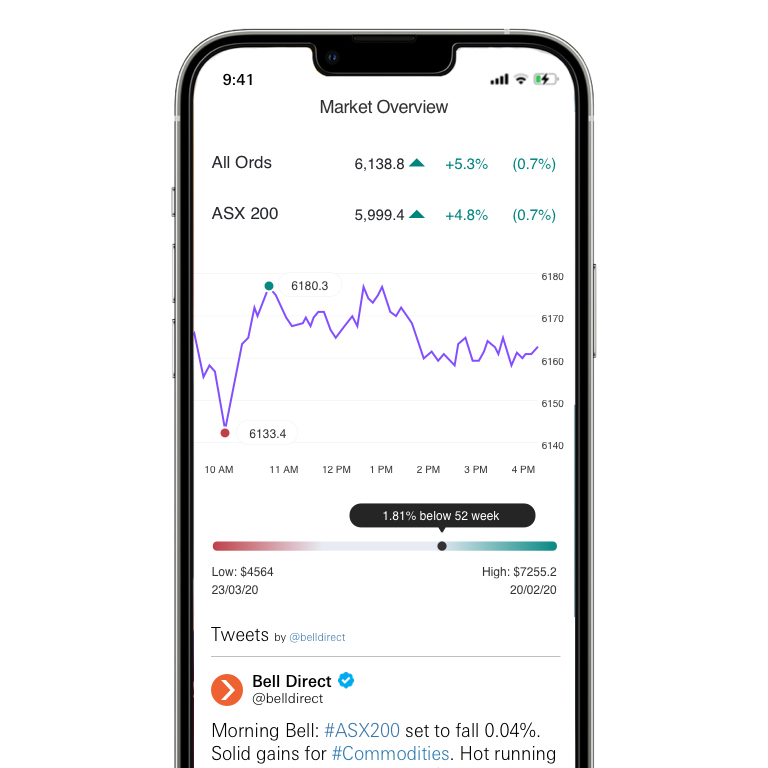 You might be interested in
Exchange traded funds
With over 200 Exchange-traded funds (ETFs) to choose from that track market indexes on large cross sections of asset classes and styles, this is the easy way to get exposure to your market view.

Managed funds
Increase your diversification into different asset classes and markets, with active investment strategies of leading fund managers, by investing in mFunds.

Other investment options
Expand your investing horizons with access to hybrids, warrants and a wide range of Australian Securities Exchange (ASX) listed products.

Terms & Conditions
Apple, the Apple logo, and iPhone are trademarks of Apple Inc., registered in the U.S. and other countries/regions. App Store is a service mark of Apple Inc., registered in the U.S. and other countries/regions. Google Play and the Google Play logo are trademarks of Google LLC.
HSBC Invest is a service provided by Third Party Platform Pty Ltd ("TPP") ABN 74 121 227 905 AFSL No. 314341, a wholly owned but non-guaranteed subsidiary of Bell Financial Group Ltd (ASX:BFG), at the request of HSBC Bank Australia Limited ABN 48 006 434 162 AFSL 232595 ("HSBC"). TPP is a Participant of the ASX Limited Group and a Trading Participant of Cboe. For a copy of the terms and conditions relating to the HSBC Invest service click here and the Financial Services Guide for TPP click here, or if you would like one to be sent to you contact us on 1300 782 811. Neither TPP nor HSBC are representatives of each other. To the extent permitted by law, HSBC will not guarantee or otherwise support TPP's obligations under the contracts or agreements connected with the HSBC Invest service. HSBC receives a commission from TPP for each client referral provided to TPP. TPP and HSBC do not provide investment advice in relation to HSBC Invest. You should consider your own financial situation, particular needs and investment objectives before acting on any of the information available on this website. HSBC does not guarantee or accept liability for any products offered by TPP.
HSBC Invest was previously known as "HSBC Online Share Trading". HSBC and TPP may continue to refer to HSBC Online Share Trading in certain documents for a period of time.
Issued by HSBC Bank Australia Limited ABN 48 006 434 162 AFSL 232595