1. Research Property
Buying an investment property is about creating wealth, so you'll need to leave your emotions out of the decision-making process. Much of the research you will need to do is similar to buying your own home. Also consider factors like:
How easy is it to maintain?
What can you afford?
What type of rent do you expect to charge?
What is the rental history of the area like?
What capital growth is the property likely to achieve?
Use our Tips for Buying the right home to help ask the right question. If you're going to auctions, we have Tips for Auctions as well.
2. Budget
HSBC will usually lend up to 80% of the value of the property, so you could get started with as little as 20% of the purchase price. Use our Borrowing Power calculator to work out how much you could borrow.
You'll need to take into account the other costs associated with buying an investment property:
Loan set up costs
Conveyancing/legal fees
Stamp duty
Stamp duty is the largest expense after your mortgage and varies by state. Stamp duty is payable on both the purchase price of the property you are buying and the amount you borrow for your home loan. Use our stamp duty calculator to work out how much your stamp duty will be.
3. Which loan?
Our home loan selector asks you a few simple questions to help you work out what home loans best suit your needs.
Alternatively, you can speak to a home loan expert by calling 1300 694 722 or visit an HSBC branch.
You can also view our full range of home loans here.
Once you have an idea of the type of property you are looking to buy, your budget and which loans could work for you, it's time to apply.
To speed up the application process, it is recommended you have your documents handy to supply the correct information.
Once you submit your application. you can receive conditional approval - this means it is approved conditional on further information being verified e.g. income, property valuation etc.
4. Property inspections and legal advice
Property inspections
Buying an investment property is a considerable investment so it pays to do your research. After all, you don't want to find out from your tenants that your new investment is full of white ants or a wall is about to collapse.

A building inspection covers the condition of the building and identifies any potential problems, including cracks and rising damp, structural movement or inadequate plumbing.
Pest inspections include tricky areas under floors or on roofs to pick up any termite or woodworm infestation.
Legal Advice
While you are getting your finances sorted and searching for a good investment, it's a good idea to engage a solicitor or conveyancer. They will take care of the legal side of buying an investment property. Friends, family, real estate agents and HSBC home loan experts will be able to recommend someone.
Fees will vary from state to state and it is wise to shop around. The cost will depend on the type of title the property is registered as, and also how much time and work is required. Call several solicitors or conveyancers to get quotes. Conveyancing can include strata title searches, council building certificates, drainage diagrams and documents from the state traffic authority and water board. In addition, they will handle the exchange of contracts during settlement.
5. Make an offer
Once you've found your investment property, you're ready to make an offer. There are two types of offers – unconditional and conditional offers. Conditional offers are more common however the type of offer can be discussed and agreed between the seller and buyer.
Unconditional offers
This is an outright offer to buy a property. You should be 100% sure that this is the property you want and that you have access to the money to buy the property. Once the vendor has accepted your offer, you are legally obliged to go through with the sale. Unconditional offers are the norm at auctions.
Conditional offers
A conditional offer is also a binding contract, provided that all your conditions are satisfied. You can only back out now if one or more of the conditions are not met.

Exchanging contracts
There are two copies of the contract of sale, one for you and one for the seller. You both sign both copies before the contract is 'exchanged'. This is usually when the deposit is paid.
Paying your deposit
If you are buying at an auction, you are required to pay a deposit.
If you are buying privately, you are usually required to pay a holding deposit (can be anywhere between $2,000 and 10% of the purchase price).
Property Valuation
We will arrange a valuation of the property you are intending to purchase. This will provide HSBC with an independent valuation of what the property is worth, which is used to calculate if mortgage insurance is required and what percentage of the property value you are borrowing.

6. Finalise your loan
Once the valuation has been complete and you have paid your deposit it is time to finalise your loan documentation. Your HSBC home loans expert will let you know if any additional information is required. Once complete, you will receive unconditional loan approval.
Insurance
As part of your loan contract you will need to show proof that you have home (building) insurance for the new property, effective from the date of settlement. You can get an online quote for Landlord insurance with HSBC Insurance anytime.
Loan contracts
We will send you a 'Letter of Offer' which is your loan contract. We recommend you review this documentation with your solicitor / conveyancer. To finalise the loan you will need to sign these documents and return them to HSBC.
7. Settlement
The date of settlement is the date you take legal ownership of the property. The balance of the purchase prices must be paid this day. Settlement is usually 6 weeks (30 days in QLD) and can be negotiated as part of the contract of sale documentation.
What happens during settlement?
Your solicitor / conveyancer will prepare and arrange for you to sign a Transfer of Land document. This should be done at least two weeks prior to the settlement date. This document will be handed over at settlement to HSBC - we will register it at the State/Territory Title's Office on your behalf. Upon registration the property will be changed over to your name.
Your solicitor / conveyancer will contact HSBC, the seller's solicitor/ conveyancer, and other interest parties to arrange the date, place and time of settlement.
Your solicitor / conveyancer should advise you one week prior to the settlement, of the exact date, time of settlement and the amount of funds that you are required to provide prior to settlement (if applicable). This amount is usually required to be paid by bank cheque one day before settlement.
After settlement has taken place the seller's solicitors will contact the real estate agent that sold you the property and advise them to hand over the keys to the property to you.
Your solicitor should contact you and confirm settlement has taken place. They will also send you a Statement of Adjustment to show you how the funds have been disbursed to the parties involved.

Apply for a Home Loan
HSBC Australia customers with online banking
New customers to HSBC Australia or customers without online banking
You might be interested in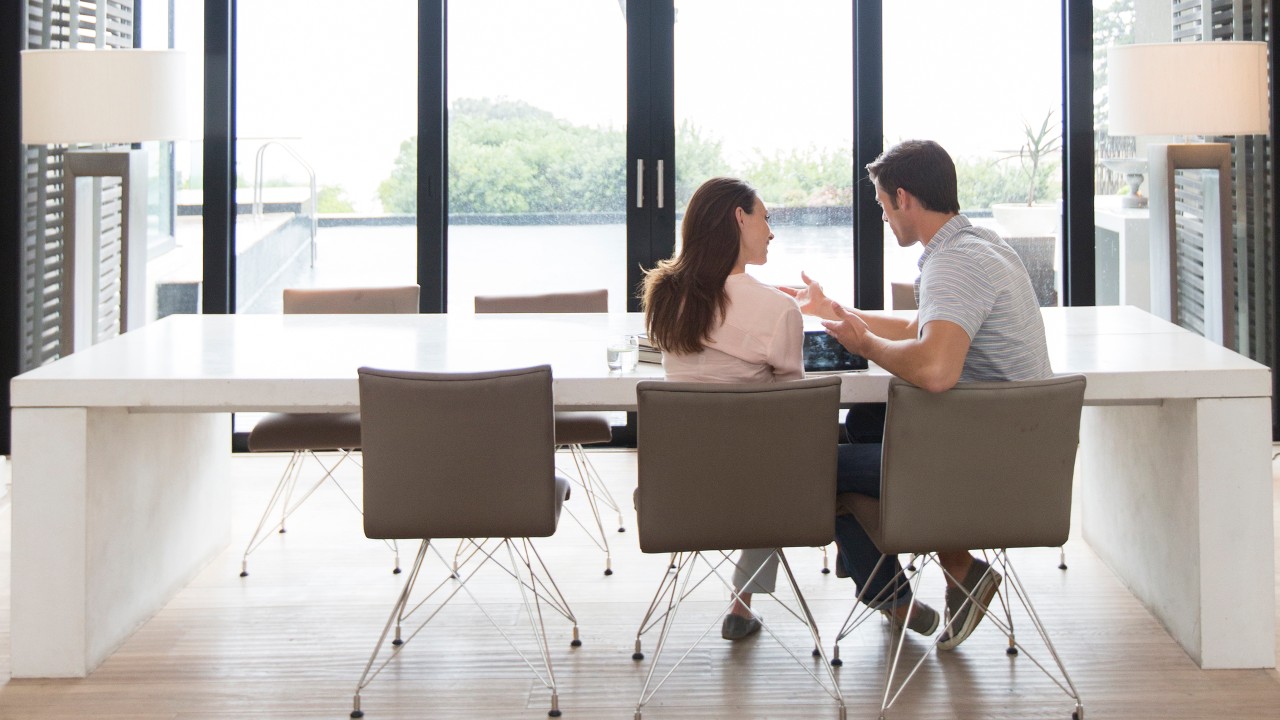 Refinancing your loan
A guide to the process of refinancing and the option that you should consider.

Terms & Conditions
Credit provided by HSBC Bank Australia ABN 48 006 434 162. Australia Credit Licence 232595. Terms, condition, fees, charges and HSBC lending criteria apply.