Chat with us
Thousands of customers get support through chat each week in our Mobile Banking app and Online Banking. You can discuss personal bank details securely through both these channels available every day from 7am to 11pm (AEST) including public and bank holidays.
New to HSBC? Chat with us on the website.
HSBC AU Mobile Banking app
It's easy to chat with us on the mobile app:
Log on to the app.
Go to > Support > Chat with us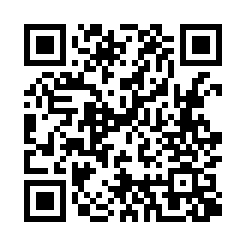 To start a chat with one of our agents:
Log on to Online Banking.
Select the Chat button on the bottom right of the page.
So that we can get you through to the right person as quickly as possible, we have different phone numbers to call depending on where you're based and whether you already bank with us.

Personal banking customers
For SMSF / Non-Trading Entity / Trust customers, please call 1300 131 607 (+61 2 9005 8115 if calling from overseas). Monday to Friday, 9am to 5pm, excluding public holidays
Hearing or speech impaired?
If you are d/Deaf, hard of hearing or have a speech communication difficulty you can contact HSBC Australia through the National Relay Service, and provide 1300 308 008
Please note, you will need to be an Australian resident and have registered with NRS prior to using the service. International call charges will apply if you are calling NRS from overseas.
Find a branch
Alternatively, you can visit us in branch to speak to us in person. To find your nearest branch, use our handy branch locator.
What we expect from you
Please note that we have a duty to protect our staff and customers. To learn more about the behaviours that we won't accept and how we'll manage it, please see our unreasonable behaviour policy (PDF).
More ways to get in touch
Dispute a transaction
Find everything you need to know and what to do if you don't recognise a transaction on your account.
Banking at home
You can do a lot of your banking online and on our mobile banking app from the comfort of your home.
Popular help articles
Coronavirus support
Get practical guidance if you're worried about how your finances might be affected by coronavirus.
Help using your card
Find out how to activate or request a new card, as well as report one that's been lost or stolen.