Wherever life takes you, we may be able to help
When moving abroad, you already have enough on your mind. If you are relocating to one of the many countries/regions where HSBC has a retail presence, we may be able to make the account opening process easier.
Let us help make the transition less stressful. You can use your HSBC relationship to access our International Banking Centre and receive global support.

When the world beckons there's a lot to think about. Our checklist is a good place to start.

Useful information before you set off
Your passport
Your passport is your most important travel document. As an Australian citizen you need a valid passport before leaving Australia, and to maintain it while overseas. You can find out more information at the Passports Office or by calling the Australian Passport Information Service (APIS) on 131 232 (in Australia). If you are overseas, contact the nearest Australian embassy, high commission or consulate.
Bear in mind that some countries/regions may deny you entry if you don't have a passport with at least six months' validity. Check if this applies to your destination before you set off.
Arranging your visa or work permit
Contact the relevant foreign embassy, high commission or consulate for information on visa and other entry and exit conditions (such as currency, customs and quarantine regulations), travelling with medicines and working overseas. Remember also to check the visa requirements for any countries/regions you may visit or transit through.
If you plan to work abroad, you may need a work permit or visa that allows for this. You must obtain one from the relevant foreign authorities before you leave Australia.
Driving overseas
If you plan to drive abroad you may need an International Driving Permit (IDP). It's proof that you hold a valid driver's licence in your home country/region, and must be carried with your valid Australian driver's licence. IDPs are issued by the Australian Automobile Association at www.smartraveller.gov.au.
Finding somewhere to live
This isn't always easy, especially if you're moving with family and children. Get a head start by contacting experienced relocation companies in your destination country/region. Your HSBC Premier Relationship Manager can help with this.
Schools
If you have school-age children, you need to arrange for appropriate schooling before leaving Australia. Remember also to take copies of their school records in case you need them.
If you have a child of secondary school age who may wish to go to university in Australia, it's vital to research the implications of completing their secondary education overseas. Remember too, that older children attending local schools can sometimes experience difficulties adjusting to new languages or teaching styles.
Arranging your finances
Our qualified staff at the International Banking Centre can arrange to open overseas HSBC accounts for you before you leave Australia. Just contact your HSBC Premier Relationship Manager in plenty of time before your departure.
Family healthcare
It's a good idea to have a health and dental check-up before you leave. Your doctor or travel clinic is the best source of information about required immunisations or disease outbreaks overseas. You can find out more about health travel and vaccinations from:
Insurance cover
You should always get travel insurance cover in case of an emergency. Make sure it covers you for general medical expenses, pre-existing medical conditions (be honest, or the insurance company may not pay out), hospitalisation, medical evacuations and the return of remains to your home country/region.
In addition, remember that:
Medicare won't cover you outside Australia
some hospitals overseas won't admit you without insurance, no matter what's wrong with you
if you're living overseas long-term you may need local insurance rather than travel cover
travel insurance has an expiry date – so check yours and don't leave yourself uncovered
Taxation
The amount of tax Australians have to pay if they're earning money overseas depends on personal circumstances. For more information, go to the Australian Taxation Office (ATO) website or call the ATO on 13 28 61.
If you earn any income while overseas, you may have to pay tax on it in the country/region where it's earned. Australia only has reciprocal agreements with a few countries/regions to prevent double taxation, so check the rules with the other country/region's embassy, high commission or consulate before you leave home. Alternatively, you can consult the nearest Australian embassy, high commission or consulate once you're abroad.
Our top 10 travel tips
Many of the problems you could encounter overseas can be avoided by taking simple precautions. Follow these tips, and you're well on the way to a hassle-free travel experience.
Check the latest travel advice for your destination at smartraveller.gov.au before you go, and subscribe to their free email updates
Take out travel insurance to cover hospital treatment, medical evacuation and any activities like adventure sports that you plan to take part in
So you can be contacted in an emergency, register your travel and contact details online at smartraveller.gov.au, or the local Australian embassy, high commission or consulate on arrival
Obey the law of the country/region you're visiting and don't expect to be treated differently from the locals just because you're Australian
Make sure you have the right visas for every country/region you're visiting or transiting – but remember, it doesn't guarantee you entry
Make copies of your passport details, insurance policy, travellers' cheques, visas and credit card numbers
Carry one copy in a separate place to the originals and leave a copy with someone at home
Consult your doctor on any recommended vaccinations and necessary health precautions to take
Find out about taking medication overseas - certain medicines aren't allowed in some countries/regions
Make sure your passport has a minimum six months' validity, and carry replacement passport photos in case yours is lost or stolen
Keep in contact with friends and family back home, and give them a copy of your itinerary so they know where you are
Check to see if you're regarded as a national of the country/region you plan to visit, and whether dual nationality will have any implications for your travel plans

Contact us
More information
You might be interested in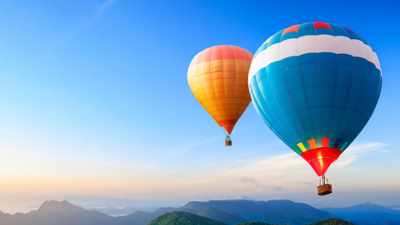 More global services
This link will open in a new window
Banking at home and abroad, how HSBC can help you.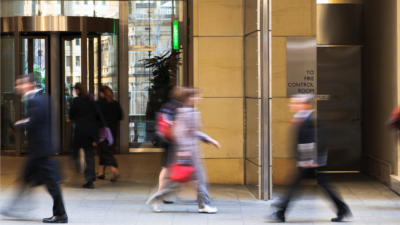 Investing in Australia and overseas
Investing in a new country/region is a huge step. We can provide you with the right advice to help make the process easier.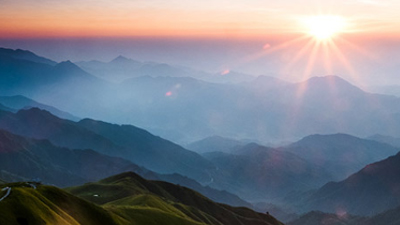 HSBC Expat Explorer
This link will open in a new window
Living abroad should be rich in opportunities. So we provide you with the tools you need to get more from the expat life.